Expert basement finishing in Schaumburg, IL
Are you looking to add space and value to your home in the village of Schaumburg? Remodeling projects can vastly increase your happiness at home by creating more accessible, beautiful spaces. In business since 1987, Norway Built is a skilled basement finishing and bathroom and kitchen remodeling contractor with the products and expertise needed for a flawless home.
A finished basement can offer a world of possibilities, but only when it's handled in the right way. Materials commonly used throughout the rest of the home, including wood and carpet, are not designed for the basement because of its potential to get wet. Moisture promotes mold growth and decay in organic materials, so if you just hire a normal remodeling contractor to do the job, you'll have a huge mess to clean up down the line.
Norway Built is a certified basement finishing company, a part of the Total Basement Finishing network that includes companies nation-wide. Together, we hope to help thousands of customers achieve their remodeling ideas. Whether you already have a plan in mind or if you're looking for some input from our design specialists, schedule a free in-home consultation to get started! While you wait for your appointment, look over some popular basement finishing ideas:
Basement bedroom
Basement apartment
Basement theater
Basement bar
Basement den
Basement laundry room
Basement gym
Our bathroom remodeling services are sure to impress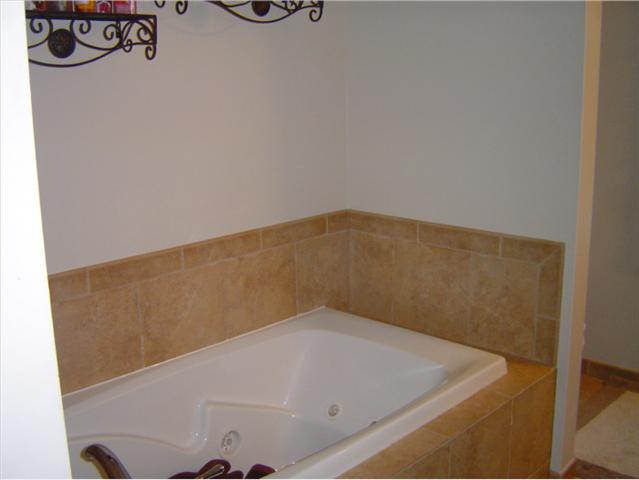 A new tub we installed as a part of a bathroom makeover!
Looking for a new way to make your home your own? Designing your own bathroom is one useful way to improve an existing space and spread your creative wings. Norway Built is the perfect partner for your bathroom remodeling needs because of our experience and ability to install top-tier products and materials.
We are dedicated to 100% customer satisfaction, and that means creating the new bathroom that speaks the most to you. We won't rest until we get every detail exactly the way you want it, because we know that if even a sink fixture is out of place, the room won't look or perform its best.
Some of our bathroom remodeling services and products include:
Tubs and showers
Bathroom vanities
Flooring
And more!
If you're looking to totally transform your bathroom and increase your standard of living, Norway Built is the contractor for the job!
Overhaul your kitchen to improve your Schaumburg home
The kitchen is often the heart and soul of a home – especially when it's a light, beautiful, and large space. However, not all homes are lucky enough to have this kind of kitchen already, even though a new kitchen only offers benefits to homeowners and potential buyers alike. Don't fear – Norway Built is here to put all of your kitchen remodeling plans into action!
As a company, we want our customers to feel like they have creative license over their homes, and use our design experts to enhance their unique visions. That's why we work with a wide variety of materials to offer complete customization for your kitchen or other remodeling projects. Looking to install custom cabinetry, change up all of your counters and countertops, replace your flooring, and repaint – all while totally redoing the layout of the space? We have the trained professionals and products needed to get the job done.
Norway Built is ready to get started on your basement finishing or bathroom or kitchen remodeling project as soon as you are! If you live in Schaumburg, IL or an area nearby, schedule a free estimate with us today!