Utilize your basement space in Bolingbrook, IL
Basement finishing products
Flooring
Wall panels
Ceiling tiles
Staircases
Windows
Doors
Crown molding
And much more!
The village motto of Bolingbrook, IL is "a place to grow" and here at Norway Built, we like to help your home do the same. Increasing the space available to you is not only immediately beneficial to you and your family, but it will also increase your home's value for the future. If you're looking for basement finishing or kitchen or bathroom remodeling, you've come to the right place!
Norway Built is a top-tier remodeling company in business since 1987, so we know the best practices when it comes to finishing a basement. We have joined up with the Total Basement Finishing network because we recognize a great idea when we see one. TBF is a dealer network made up of highly qualified remodeling companies and engineers that design products specifically for the basement environment, and we are excited to install TBF products in your home!
A finished basement can become any room you can imagine – the ceiling is the limit! Popular basement finishing ideas include creating a theater, bar, bedroom, apartment, gym, or even a storage room. it all depends on your unique needs, as every home and family will need something different. Discuss your ideas with one of our specialists today by scheduling a free, in-home consultation!
Industry-leading kitchen remodeling services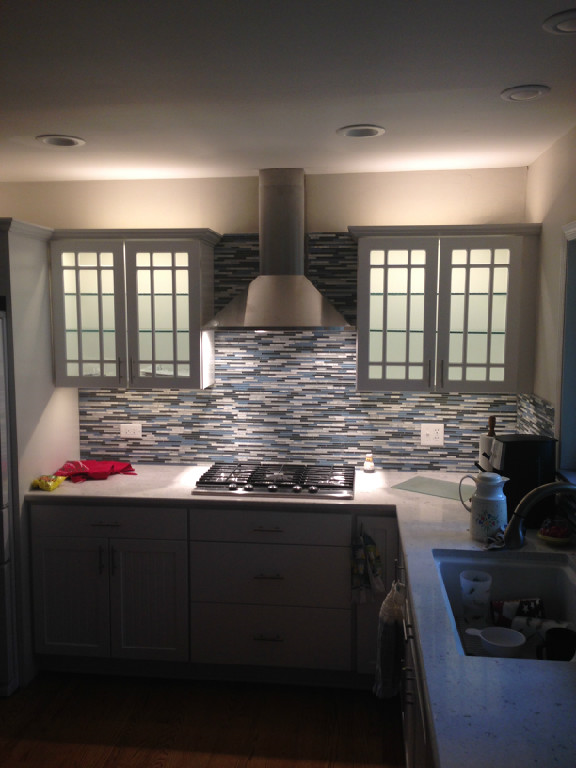 Update your kitchen for a more modern look that matches your style.
Are you dissatisfied with your current kitchen? Because you have to spend a decent amount of time in the kitchen, it's worth investing in a space you're happy to use – especially when a professional remodeling company like Norway Built can get the job done in a time-effective, affordable way. We believe that everyone deserves to be comfortable and happy at home, and we know that our kitchen remodeling services can help!
Our beautiful products can completely transform your kitchen and bring light and life into an outdated, cramped space. These products and services include:
New countertops
Custom cabinetry
Multiple storage options
Many types of flooring
Layout design assistance
And much more!
Don't hesitate to build your dream home and express your creativity through a newly designed and installed kitchen! We can't wait to be a part of your project.
Bolingbrook, IL bathroom remodeling
Another one of the most commonly updated rooms in any home, an ideal bathroom needs to look great and offer exceptional functionality. You don't want your mornings to be slowed down because of hard-to-use sink fixtures or an old shower. Here at Norway Built, our 30 years of bathroom remodeling experience will serve you well as you begin to redesign and build your new space.
Some of our bathroom specialties are as follows:
Tubs and showers
Bathroom vanities
Flooring
And more!
For all of your bathroom, kitchen, and basement remodeling needs, trust the contractor with the most experience, satisfied customers, and high-quality products. Norway Built is dedicated to perfection – always. Call or contact us online to schedule your free estimate and consultation in Bolingbrook, IL!