About Norway Built
In business since 1987, Norway Built is committed to designing and completing the perfect finished basement, bathroom, or kitchen to suit our customers' needs. Our experienced crews can help you through every stage of the design and build process, allowing you to visualize the end result far in advance. The projects we complete are sure to improve the look and feel of your home!
We know that a happy customer is one who feels listened to and appreciated, and we will always go the extra mile to answer any questions you might have. Customer satisfaction is a main priority – we want you to have a good time throughout the construction of your new space! There's no better choice for local remodeling needs, and we look forward to working with you.
About the Owner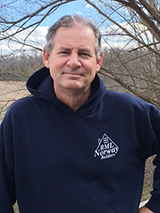 Owner of Norway Built.
Owner Robert Ligmanowski has several decades of experience in the construction industry.
Robert Ligmanowski opened Norway Built nearly 30 years ago. He graduated from Devry University in 1984, and worked for a printing company for 18 years as a foreman. In his free time, he would purchase homes, fix them up, and sell them before moving on to the next one. This is where he got the idea to start his own construction company.
Passion, hard work, and structural knowledge made Robert's company what it is today. His attention to detail is unsurpassed, and he is dedicated to getting every aspect of a project 100% right. His maintained relationships with customers has made him a loyal friend to all.
Our Mission
Norway Built is a company devoted to building trust and designing value in each of our client's projects. We believe that attention to detail and customer service sets us apart from our competition, allowing us to continue focusing on each client as if they were our only customer. This has ensured their project turns out better than expected. We work with each of our clients to help select the best choices, and we maintain a relationship with the customer even after the project has been completed.